Executive: Good morning everyone, thank you for meeting on such a short notice. As we all know, Robot Marketplace isn't the only place people download apps. We need to migrate GlucoMon to the Fruit OS Platform as soon as possible, or we are going to lose our competitive advantage. This project team was formed to manage the migration. I would like to introduce Gary Penderton, our Technical Director, (gestures to Gary; Gary nods), Julie Chen, our Marketing Director (gestures to Julie; Julie replies hi), anddddd our Assistant Lead Counsel and lawyer, Al Tross  (everyone boos; Gary gives a thumbs down; Al crosses his arms and rolls his eyes)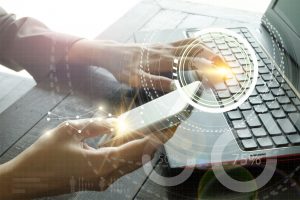 Simmer down everyone. Julie, I'll let you take it from here.
I've hired an additional project manager, software developer, and user experience designer for this project. Please coordinate with them to complete this migration. They'll all be working remotely, so email will be the best way to communicate. You'll use our ICONS project planning tool to both communicate with the team via email and to draft and revise your proposals.
We'll also be checking in with you via email throughout the process. Make sure you check your email regularly!